Meet Housing Bronzeville
Can they make a difference?
Blueprint for Bronzeville follows a group of ordinary people who are demanding a voice in the future of their historic African American neighborhood, which is marked by thousands of empty lots. This 40 minute documentary film explores personal stories, struggles, and work of the citizen-activist group Housing Bronzeville, as it fights to create opportunities for affordable homeownership and revitalize their community on the South Side of Chicago.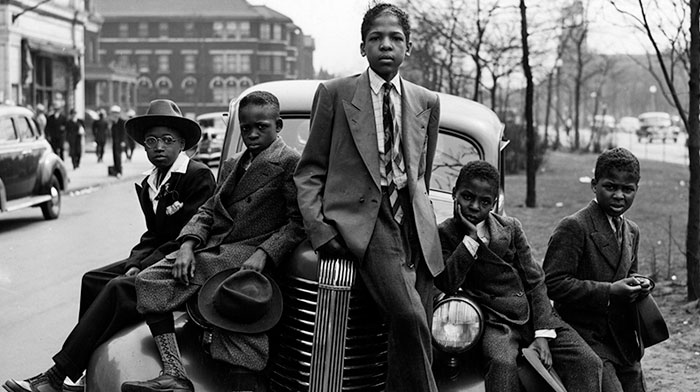 The Bronzeville neighborhood was created by restrictive covenants, which forced newly arrived African-American migrants to live within strict boundaries, with the wealthy and educated living side-by-side with the poor and destitute in an area first known as the "Black Belt." Later called "Black Metropolis," or "Bronzeville," the area became a parallel and vibrant city unto itself, now famous for its rich cultural heritage.
With restrictive covenants declared unconstitutional by the Supreme Court in 1948, and a nationwide lack of housing, large-scale public housing projects were built in an effort to ameliorate crowded and unsanitary living conditions, eventually stretching over thirty city blocks in Bronzeville alone. With rising unemployment in the 1950s, mortgages went unpaid and houses were condemned and demolished, leaving a patchwork of empty lots bordered by high rises, which eventually grew to house only the extreme poor with no economic diversity. Bronzeville became a national symbol of urban decay. By the late 1990s, the City began tearing down the high-rises with the promise of building low-rise mixed-income developments. Over 25,000 Bronzeville residents were displaced into Section 8 housing around the City, with the promised new housing slow to materialize.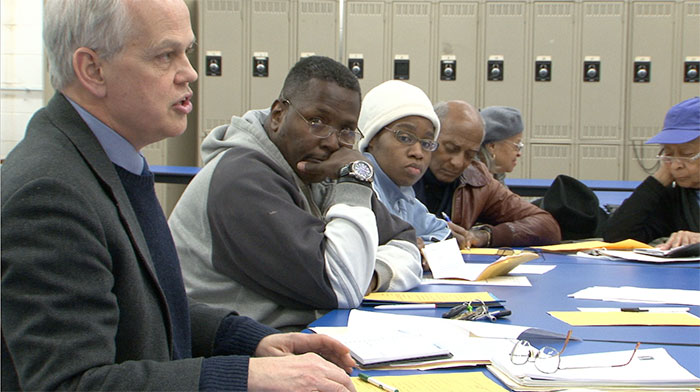 As many low income Bronzeville residents were displaced, and a visible contingent of wealthy African Americans arriving in newly built high-end condos, a community organization called Housing Bronzeville formed in 2004 to address the need for affordable home ownership for moderate-income families with the aim of maintaining a healthy balance of economic levels and providing affordable homes for purchase for former public housing residents.
This documentary, "Blueprint for Bronzeville" features three of the activists' personal journeys and family histories, revisits the area's historic injustices, and shows how a small group of determined individuals can make a real and concrete difference in as the group lobbies the City of Chicago to set aside 26% of the over 2000 city-owned vacant lots for affordable home ownership.
About the Filmmakers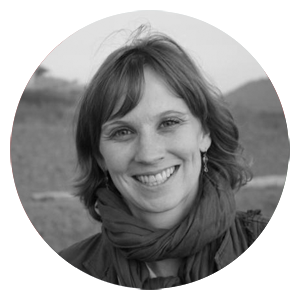 Tristan Hanson, producer is a freelance producer and documentary filmmaker based in Chicago. At Kartemquin Films she recently was Co-Producer on feature films American Arab and Almost There, a portrait of outsider artist Peter Anton described by Tom Roston of POV's Documentary Blog as "one of the best documentaries of the year." After many years of agency work focused on nonprofits, she's recently been dipping her toes into producing comedic spots at The Onion.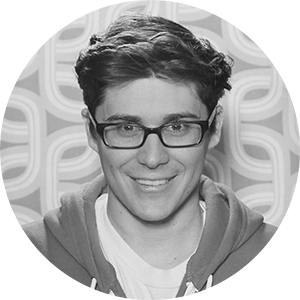 Arlen Parsa, producer is an award winning independent filmmaker living in Chicago. He is originally from a small town in New Hampshire, about as different from the south side of Chicago as you can imagine. Arlen's films have played at film festivals across the United States. His next documentary (The Way To Andina) started when he discovered his great grandfather was a composer who left behind a long lost opera. Arlen decided to try to give the antique show a world premiere 80 years after it was written– despite not knowing the first thing about opera. He tweets about Chicago issues and other stuff @arlenparsa and has been posting one photo every day on Instagram for more than 500 days straight.