Watch the Blueprint for Bronzeville Documentary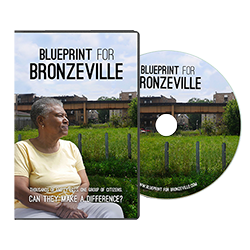 Blueprint for Bronzeville is a 40 minute documentary film about a group of citizens on Chicago's south side working to ensure affordable homeownership in their historic neighborhood.
Key Issues: African American history, urban planning, gentrification, displacement, poverty, affordable homeownership, restrictive covenants, racism, urban renewal, public housing, corruption, the Olympics, development
Praise for the Blueprint for Bronzeville Documentary

"One of the things that I enjoyed so much about the film is the history that you provide of Bronzeville."
"Blueprint for Bronzeville is an incredible and important documentary that chronicles a narrative that has been mostly hidden from Chicago…"
"Blueprint for Bronzeville accomplishes something special: it captures the struggle for social justice as a process in real time, in all its agonies and ecstasies… A splendid documentary."
DVD & Streaming Features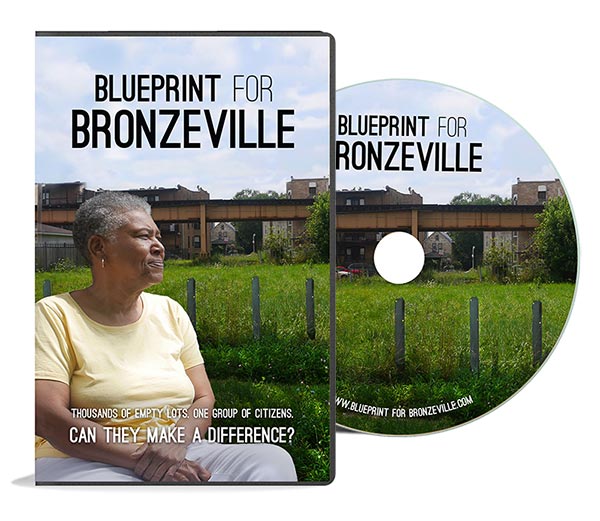 The award-winning 40 minute documentary
4 Special Bonus Features & deleted scenes (20 minutes total, available on both the DVD and the download version)
English subtitles on the DVD
The academic version of the DVD includes a 13 question discussion guide
Book a Screening of the film
At 40 minutes, Blueprint for Bronzeville is an ideal length for screening at various types of events, conferences, and classrooms. It has been shown at several film festivals from New York to Seattle and, of course, all over the Chicagoland area.
The documentary provides a great jumping off point for discussions about race, segregation, equality, affordable homeownership, the history of Chicago, public planning and more. Guest speakers are available including the filmmakers and the homeownership activists in the film. The accompanying photo was taken at BMO Harris Bank's Black History Month private screening and panel discussion of the film. To arrange a screening, please get in touch with us.